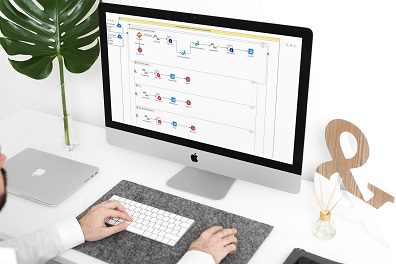 Agile Integration
Agile integration, combining integration technologies, agile delivery techniques, and cloud-native platforms to improve speed and security of software delivery, is a critical foundation for successful digital transformation. Build, use, and support external and internal APIs to speed up delivery and develop agility. Firms that are successfully supporting their Agile delivery teams have positioned themselves for rapid business change with broad-based integration strategies including multiple integration styles together with business APIs that are open to internal and external third parties. Well-designed business APIs enable rapid reconfiguration to business models and processes.
Ninety-three percent of successful firms have development teams using Agile software Development practices. Organizations with a high or critical priority for changing their business model are twice as likely to provide external APIs. But not just any APIs will do they must be well-designed. API design is the fulcrum that determines how much value one's API strategy creates.
Successful firms are choosing the right technology to support Agile integration practices, this is another critical differentiator from the less successful firms. The selection and usage of technology which supports Agile delivery teams is critical for successful digital transformations.
We help you to choose the right technology, implement the right agile practices and processes, integrate any applications, data, and information to automate processes and improve customer experience. Our technology partners on integration area are industry leaders' companies TIBCO and Red Hat.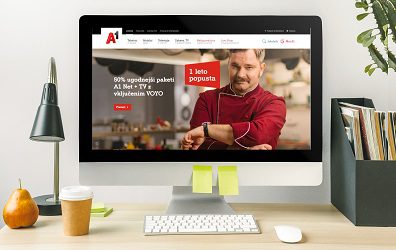 Customer digital experience platforms (DXP) and solutions
Your customers are now on different digital channels, and they expect 24×7 availability to interact with you. We can help you to effectively solve your challenges in the following areas:
Launch Effective Self-Service Experiences: Empower your customers to resolve their own issues without the help of a live representative. Surface more relevant content with personalization for every customer group.
Increase Online Revenue with B2B or B2C Commerce: Create sustainable competitive advantages and capitalize on new revenue opportunities with collaborative experience management for the entire commerce journey.
Modernize Your Intranet Strategy: Increase productivity for in-office, remote, and deskless employees, reduce information overload and context switching, enhance employee experience, preserve institutional knowledge, and rapidly onboard new employees.
Unify Disparate Systems: Enterprises are struggling to manage the impact of having too many disparate and disconnected systems. By bringing legacy solutions into a unified system, companies save time and resources through eliminating silos, connecting databases, and shortening business processes.
Our technology partner on area of digital experience platforms is DXP industry leaders' company Liferay.